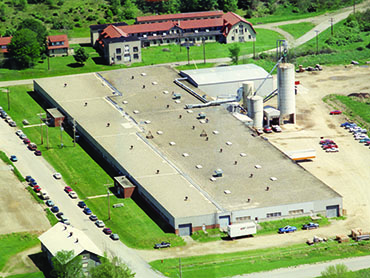 In 1984, ChoiceWood® started out as a small remanufacturing facility known as "Redi-To-Use". Located in Northwestern Pennsylvania, we benefited from a region renowned for its Appalachian Hardwoods. This allowed us to harvest local timber known for its excellent color and quality appearance. The high-grade lumber helped us produce 100% usable Red Oak, Poplar and Soft Maple S4S (Surfaced 4 Sides) boards and mouldings for our customers.
A few years later, we were rebranded as ChoiceWood®. We initially sold to small lumber yards and buying groups like True Value, Servistar, Ace, Do-It-Best and others. Our customers could purchase either small or large quantities from our inventory for a minimum dollar order and we would ship it for free.
Over time we began to grow and started to sell to some of the big box stores such as Builders Square, Home Depot, Hechinger and Lowes. We shipped less-than-truckload orders to these stores and provided free racking systems. These racks were built by our own carpenter shop and we would do this at no charge to our customers.
By the early 90s we began to distribute our quality hardwood product throughout the USA and even into Canada and Europe. We built our business on service and quick turnaround time. All orders were shipped within three business days of receiving the order. We often dispatched upwards of 300 shipments per week.
By the late 90s we were shipping to all the Lowes stores, but by the 2000s we began to see an increase in competition, program changes for the big box stores and the housing market crash. Times were tough and like everyone else we had to keep tight margins in order to make it through the Great Recession.
Today we are still providing the same quality product we did 30 years ago. We continue to use locally harvested high quality timber. Our state-of-the-art facility manufactures 100% usable Red Oak, Poplar and Soft Maple S4S boards and mouldings. We are capable of producing up to 8 million board feet of lumber each year and have the ability to ship anywhere in the USA.
Locally grown and locally manufactured with America's only renewable resource – ChoiceWood®.